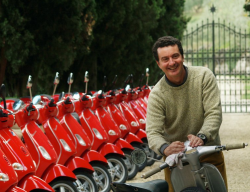 Decades of passion and experience in the field of motor vehicles (with a special passion for the Vespa!) have encouraged us to open this business in order to offer everyone, especially to visitors from other regions and nations, the chance to discover the beauty of our land riding a scooter with a history as long as our Republic.
Our decades of experience in the sale and repair of motor vehicles, allows us to offer an excellent service to both our direct customers and our partners, thanks to the wide range of vehicles, their constant maintenance, timely deliveries and withdrawals, respect of all the safety rules and fully equipped vehicles.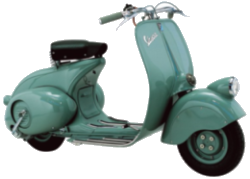 The birth of the Vespa scooter
1946. It was the time of the reconstruction. The war had left rubble and misery. The magnificent airplanes that Piaggio was building before the war, became suddenly useless. The Italians needed to move, but the car was still too expensive and the motorcycles were not practical enough. For these reasons, thanks to the desire for innovation of Enrico Piaggio, Corradino D'Ascanio, an aeronautical engineer, "invented" the Vespa. Its name, that later became famous all around the world, seems to have been born from an exclamation of Enrico Piaggio who saw the prototype and said: "It looks like a wasp!" because of the sound of the engine and of the body shape.